Doug Ingram in Naranja, 1956
The Nursery was founded in 1955 by Doug Ingram, who at the time was the third generation of the Ingram family involved in Agriculture in the Homestead area. Doug's grandfather, Charles Franklin Ingram, came to Homestead in 1902 and began a legacy by growing Lime and Avocado trees in natural clay 'Potholes'. Doug started the Nursery on an acre of rented land in Naranja, growing ornamental plants in assorted recycled containers such as motor oil cans. The business at that time was a retail, wholesale and landscape nursery.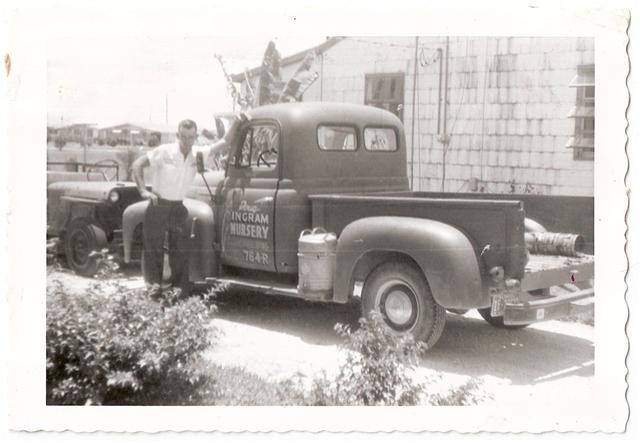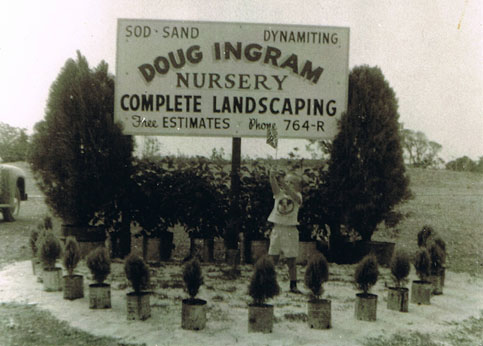 Willie at Doug Ingram Nursery Aug 1956
In 1961 Doug purchased 2.5 acres on South West 288 Street in the Redlands and moved the Nursery there, which is still the current location. At that time the Nursery produced around 40 varieties and sold wholesale only to independent retail garden centers, and small custom landscapers. The Nursery also had trucks to provide deliveries in the Southern half of the State.
The Family and Nursery continued to grow. Doug had three children: William, Debra and Rodney. Doug's oldest son, William Ingram, joined the business full time in 1970. He was followed by his younger brother Rodney Ingram in 1980. Robbie Binder, son of Debra, joined the Nursery full time in 1997.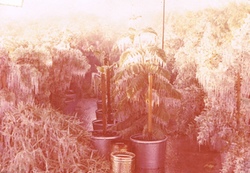 Iced plants in "Egg Cans" Jan 1977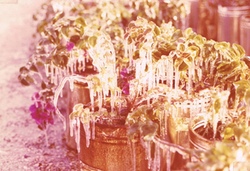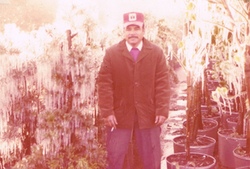 The Nursery has always promoted a stable, loyal and fair relationship with its employees, with three current employees logging over 110 years of combined experience. There are also many others who continue to enjoy long careers at the Nursery.
The Clientele of the Nursery has also experienced much growth, from its base of local independent garden centers, retailers and landscapers, to any professional in the industry needing the best in plant quality, selection and service. The Nursery has provided plants to a vast variety of markets, from artificial movie sets to native habitat restoration projects. The Nursery expanded into the export market and began loading containers going into various Caribbean Islands in the late 1970's. The Nursery continues to grow and evolve, covering 38 acres and producing around one thousand varieties of plants.